Axway, an innovative and responsible company in the digital sector
Global Compact
Each year, Axway signs up to the United Nations Global Compact and renews its CSR commitements.
Gaïa Index
As each year, Axway's non financial performance is assessed by EthiFinance as part of the Gaïa Research rating review. In 2022 Axway obtained a score of 67 vs. 63 the previous year.
Employer commitment
Continue to shape the Company we want to work for.

Diversity at work
Workforce: 1,525 employees as of 12/31/2022
Women: 31% of the workforce, 26% of managers
People with disabilities: 1.8% of the workforce in France
Worldwide: 25% Americas, 28% France, 42% Rest of Europe, 5% Asia/Pacific
In the business lines: 32% Research & Development, 50% Customer Success Organization
Gender equality France
Overall index of 84/100, broken down by indicator as follows:
Compensation gap indicator: 34
Increment rate gap indicator: 20
Promotion rate gap indicator: 15
Return from maternity leave indicator: 15
High pay indicator: 0
Talent Development
20,983 hours of training
62% digitalized training
2 days per employee
Ethical and responsible training
Employee engagement
72% participation in the survey
61% employee engagement score
Future of Work
100 % of employees can work remotely as they wish
Flexibility: home office 60 % / in-office 40 %
Environmental commitment
Contribute to climate change mitigation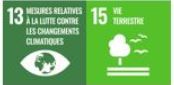 LOW-CARBON TRAJECTORY

Discover the business model
Nos Strengths, our offer, our strategy et the value creation.
Our Mission : Securely move, integrate or expose the data of large enterprises.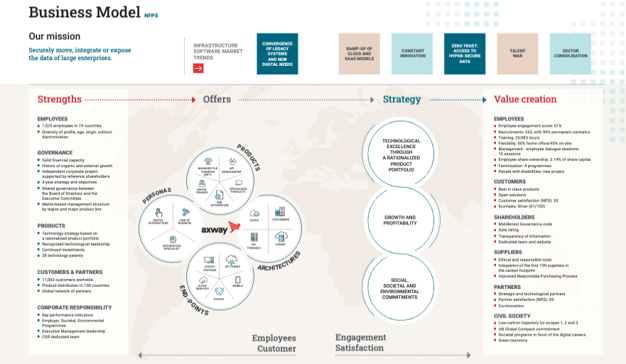 Modern Slavery Act Statement
Axway supports the fight against modern slavery throughout its organization and supply chain.
Contact